Around the Peaks Mountain Bike Ride Flagstaff Arizona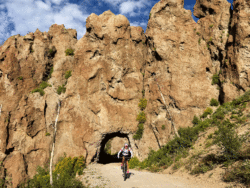 Around the Peaks Is A Must Do Mountain Bike Ride in Flagstaff, Arizona
Ride Description
If you are looking for an awesome mountain bike ride in Flagstaff, Arizona riding the loop around the peaks is the ride for you.
This ride has it all!
There is tons of single track. Good single track in Arizona is not easy to find. This ride has some of the best single track in the state of Arizona.
There are fire roads, climbing, descending not to mention beautiful scenery.
Some of the ride is on the Arizona Trial which is a trail in Arizona that goes north-south through the state. From Mexico to Utah.
Below is a picture of a hole in the rock that you ride through. This section is the fire road about 4 miles after your turn from Schultz Pass Road.
Below is aspen alley. A beautiful shaded section filled with aspen trees. Do this ride in mid-October for the changing of the leaves and some picturesque scenery.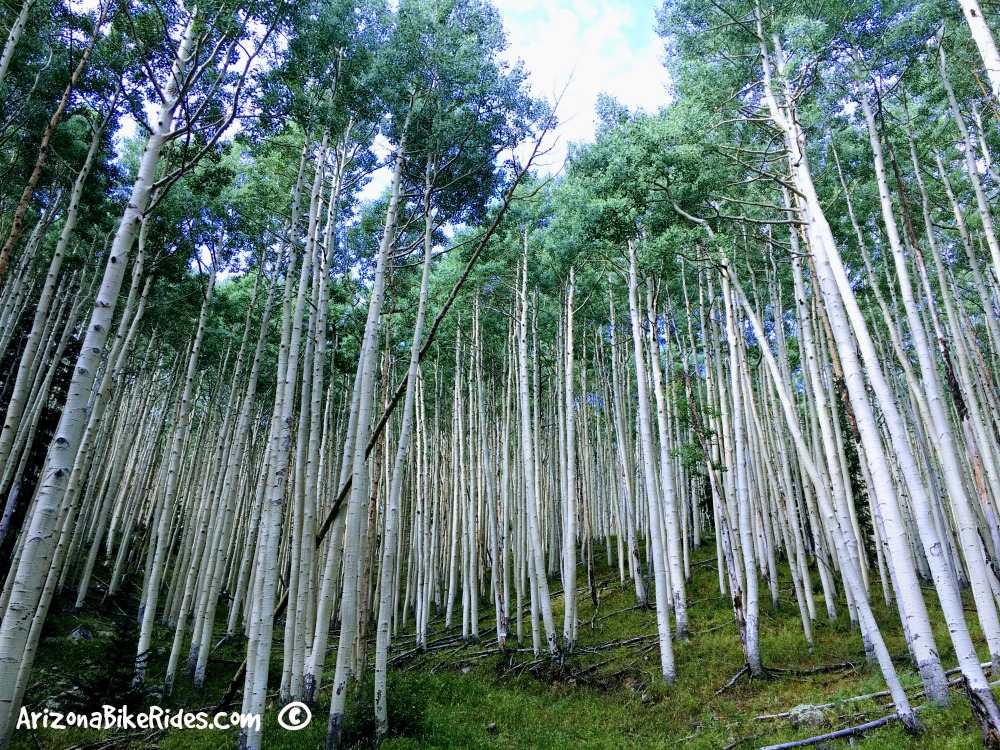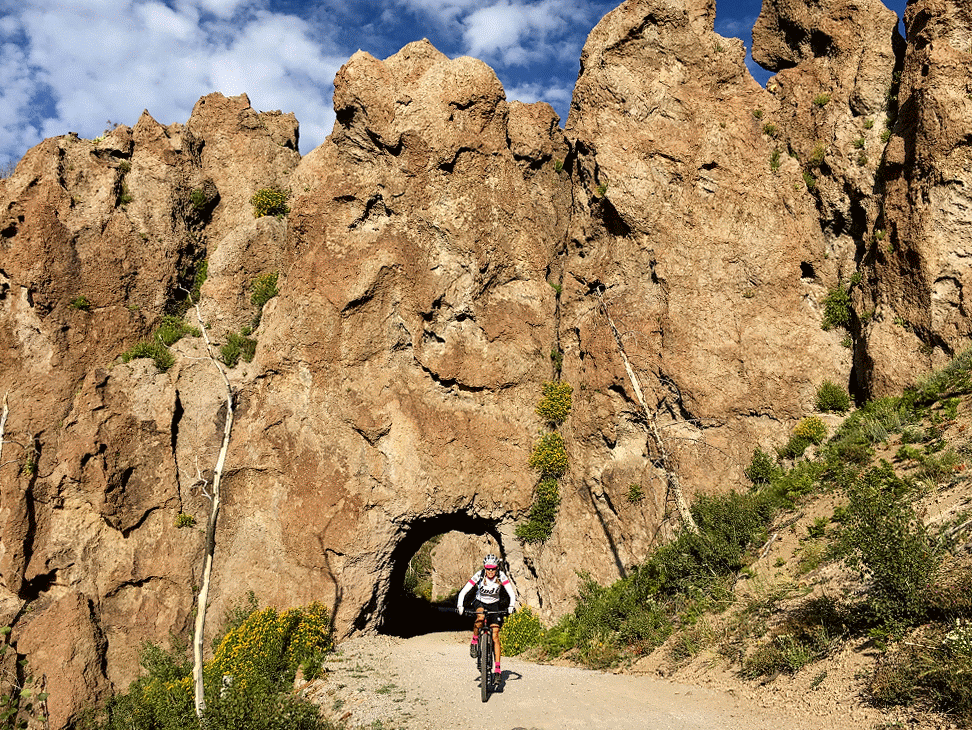 Bike Ride Map and Elevation Details
Total distance:
46.98 mi
Max elevation:
9354 ft
Min elevation:
7398 ft
Total climbing:
4498 ft
Total descent:
-4491 ft
Download file:
Around_The_Peaks_Flagstaff_MTB.gpx