Bartlett Lake Bike Ride – Scottsdale, Arizona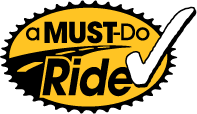 Bartlett Lake Road Bike Ride… a Really Cool Ride That Starts In Scottsdale, AZ.
RIDE DESCRIPTION
The Bartlett Lake road bike ride is an AWESOME and a favorite bike ride among cyclist in Scottsdale, AZ. The ride is an out and back bike ride with tons of climbing.
You can start anywhere along the route if you want to increase or decrease the mileage.
At the turnaround at Bartlett lake, there is a marina that if open you can fill up your water bottles and take a bathroom break.
During the summer months take a swim in the lake to cool off or if you are a triathlete go for a swim to get in a brick workout.
POTENTIAL HAZARDS
During boating season, May through September, watch out for the vehicles towing boats. Be safe!
Bike Ride Map and Elevation Details
Total distance:
46.52 mi
Max elevation:
3281 ft
Min elevation:
1860 ft
Total climbing:
3720 ft
Total descent:
-3707 ft
Download file:
Bartlett Lake Bike Ride.gpx