Prescott, Skull Valley, Kirkland – Road Bike Ride Loop – Prescott, Arizona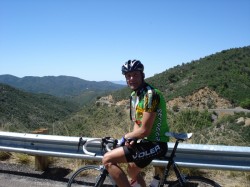 The Prescott Skull Valley Road Bike Ride Loop Is A Must Do Ride If You Are In Prescott, AZ.
Ride Description
If you are in Prescott, Arizona and looking for a killer road bike ride, this loop is a must!
The loop starts from Prescott then takes you to Skull Valley then Kirkland and then back to Prescott.  The ride is right up there with one of the best road bike rides in the state of Arizona. The ride has everything; killer descent, flats, climbs with scenic views.
You start out in the pines of Prescott, AZ then descent down to the high desert of Arizona then climb your way back up the pines of Prescott.
You can do the loop both directions but most cyclists do the loop counter-clockwise which makes for a more scenic climb.