Lake Mary Bike Ride – Flagstaff, Arizona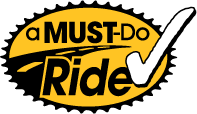 Lake Mary Bike Ride in Flagstaff, AZ is One Of The Most Scenic Road Bike Rides In Arizona!
RIDE DESCRIPTION
The Lake Mary bike ride in Flagstaff, Arizona is one of the best road bike rides in the state of Arizona. The views on this ride are breathtaking especially during the spring when the wildflowers are in full bloom.
This bike ride has it all:
Big bike lane
No traffic lights
Awesome scenery
Some rollers
Short climbs
Places to stop and fuel up along the bike route
While attending Northern Arizona University I spent many hours on my bike up and down the roads of this ride. The Lake Mary ride is what hooked me on cycling. You will love this ride. Just be ready for a little bit of wind.
If you want to add some mileage at mile 10 going out turn up to Marshall Lake and ride to the observatory or hit on the way back into Flagstaff, AZ. It is a good little climb and worth the out and back trip.
THIS IS A MUST DO RIDE!
REST STOPS
There are some bathrooms at Upper Lake Mary along with Mormon Lake Lodge.
FOOD & DRINK
At about the halfway point you can stop at the Mormon Lake Lodge to fuel up. There is a small general store in the town of Mormon Lake.
Bike Ride Map and Elevation Details
Total distance:
57.96 mi
Max elevation:
7288 ft
Min elevation:
6802 ft
Total climbing:
1737 ft
Total descent:
-1737 ft
Download file:
Lake Mary - Mormon Lake Ride.gpx