Marsh Station Road Bike Ride – Tucson, Arizona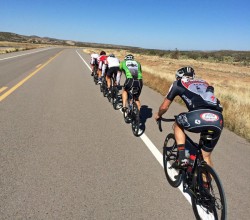 Marsh Station Road Bike Ride in Tucson Arizona Best Kept Cylcling Secret
Marsh State Bike Rie Description
The Marsh Station road bike ride is an out and back. This ride is one of Tucson's best-kept secrets. Once You get on Marsh Station road there are some good rollers which are rare for Tucson bike rides.
Once you get on Marsh Station road there are few cars but watch out for potholes and the road is a little rough in some areas. This is a great ride so don't let a few potholes stop you from doing it – just be careful.
There are some places to stop on the way out and back to fuel up. The Quick Mart at mile 17 on your way out and mile 42 coming back in is the stop of choice for cyclists.
If you are lucky you will see the trains out at Cienega Bridge.
You won't be disappointed!
PS: Have fun racing the trains!
Below is a video of some of the views along the bike ride while you cross over Cienega Bridge.
Bike Ride Map and Elevation Details
Total distance:
62.07 mi
Max elevation:
3727 ft
Min elevation:
2749 ft
Total climbing:
2785 ft
Total descent:
-2785 ft
Download file:
Marsh Station.gpx