Shootout Group Bike Ride Madera Canyon – Tucson, AZ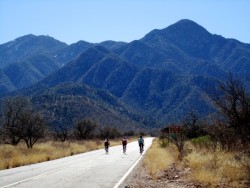 The Shootout group bike ride has a couple of ride variations.
The ride to Madera Canyon is a great way to add milage to the Shootout.
During the winter months many of the pros will ad this section into the ride. If you ride to the start of the Shootout you can turn this ride into a 100 miler.