Shootout Group Bike Ride Down Helmet Peak – Tucson AZ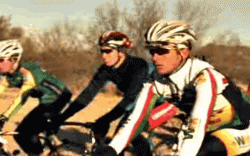 The Shootout group bike ride has a couple of ride variations.
The ride down Helmet Peak is great for those that want to cut the ride short. Or if you get dropped from the peloton you can go down Helmet Peak and meet up with the main pack on Old Nogales Highway and ride with the main group back into town.
Just turn down Helmet Peak and wait for the main group on Sahuarita Rd and Old Nogalas Highway. Helmet Peak turns into Sahuarita Rd. Don't worry about rushing down Helmet Peak to meet up with the group you will have plenty of time.
You can turn right on Old Nogalas Highway heading south until you see the group coming and turn around heading north with the group. If do turn south to meet the group make sure you turn around in plenty of time. If not the group will go blowing by you and you will not get back on the the pack.