Sabino Canyon Biking – Tucson, AZ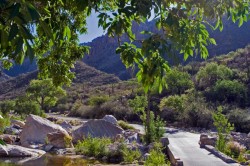 Sabino Canyon Biking – Tucson, AZ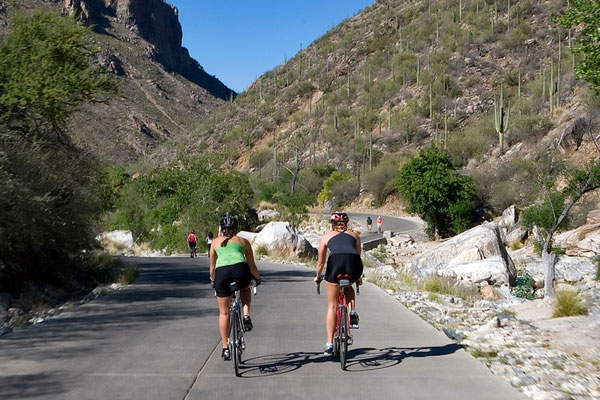 Sabino Canyon biking  is one of the premier natural scenic areas in southeaster Arizona. If you are up for an easy ride with plenty of desert beauty, this ride is for you.
Sabino Creek runs through the canyon, peaking in the spring when the winter mountain snow melts and during the summer monsoon rainy season.
Sabino Canyon Biking hours: Before 9 a.m. and after 5 p.m., Sunday, Monday, Tuesday, Thursday and Friday. All bicycling prohibited Wednesday and Saturday.
For more info check out this website. www.sabinocanyon.com
You can start anywhere in Tucson to add milage to this ride.
The ride is an out and back. It is 3.7 miles from the bottom to the top of the canyon.
NOTE: Be extremely careful coming down because there are some very tight turns when going over the bridges.