Lake Mary Bike Ride – Flagstaff, Arizona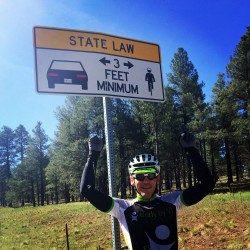 Lake Mary Bike Ride in Flagstaff, Arizona
The Lake Mary bike ride in Flagstaff, Arizona is one of the best road bike rides in the state of Arizona.
This ride has it all; a great bike lane, no traffic lights, great scenery, some rolling hills, short climbs, and places to stop and fuel up along the bike route.
While attending Northern Arizona University I spent many hours on my bike up and down the roads of this ride. The Lake Mary ride is what hooked my on cycling. You will love this ride. Just be ready for a little bit of wind.
If you want to add some mileage at mile 10 going out turn up to Marshall Lake and ride to the observatory. It is a good little climb and worth the trip.
THIS IS A MUST DO RIDE!