Saguaro National Park Biking – Tucson, Arizona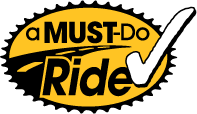 Saguaro National Park Bike Ride on the east side of Tucson is a real desert beauty!
Ride Description
Know as "The Loop," to Tucson cyclists. The Saguaro National Park biking is one of the most popular bike rides in the Tucson area.
This is a spectacular circuit on the east side of Tucson that winds through a cactus forest to the base of the Rincon Mountains.
There is beautiful desert vegetation and occasional wildlife to be seen, so watch out for deer, bunnies and javalina particularly early in the morning.
If you see me in the early AM please say Hi! 
Start Location
You can start anywhere in Tucson to add mileage to this ride. Also doing multiple laps is the way to go to add mileage to the ride.
Saguaro National Park Entrance Fee
The Saguaro National Park is a national park and does require a small $ fee to enter the park. Paying the fee is worth the ride!
TIP: If you are from out of town and don't have an annual pass wait for a local with an annual pass and ride in with them to avoid the $5 fee. The locals with annual passes can get two cyclists in per pass.
Potential Hazards
There is a very tight downhill turn at the beginning of the loop so be careful and control you speeds going into the first downhill turn.
Mind the stop signs and speed limit. Watch for motorist enthralled with the views who are not paying attention to where they are going or stop right in the middle of the road.
Rest Stops
There are water fountains and bathrooms at the visitor's center at the start of the ride.
Bike Ride Map and Elevation Details
Total distance:
8.12 mi
Max elevation:
3222 ft
Min elevation:
2844 ft
Total climbing:
669 ft
Total descent:
-659 ft
Download