Shootout Group Bike Ride – Tucson, Arizona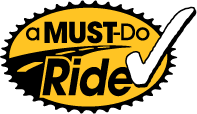 The Shootout Group Road Bike Ride in Tucson, Arizona is one of the largest and fastest group bike rides in the country!
SHOOTOUT START TIMES
Subtract 15 minutes for the Old Man Shootout start times.
Group Ride Start Times for 2017
March 1st – March 27th
7:00 AM
March 28th – April 24th
6:30 AM
April 25th – Sept. 11th
6:00 AM
Sept 12th – October 23rd
6:30 AM
October 24th – November 20th
7:00 AM
November 21st
7:30 AM
Ride Description
The Shootout is one of the best group bike rides in the country according to Bicycling Magazine. During the winter months big name professional cyclist and triathletes from all over the world ride the Shootout for their fast tempo training and leg speed.
It is a great ride to get back in shape fast!
The Shootout is every Saturday morning. Rain or shine it happens!
It starts from the University of Arizona mall on University between Park and Euclid. Start time ranges form 6 AM in the summer months to 7:30 AM in the winter months and anywhere in between as the seasons change.
The ride rolls out easy for the first 10 miles but once the ride crosses Valencia it is game on. Get ready for a fast bike ride!
The ride ranges in size from 60 to 150+ riders.
Potential Hazards
Riding with a big group increases the risk of crashing, so be careful. There are sections of the road that beat up and have potholes, so pay attention to the road and fellow cyclists.
The Shootout Group Bike Ride Variations to Consider
DOWN HELMET PEAK: If you get dropped don't panic you can go down Helmet Peak and ride back in with the main group CLICK HERE.
MADERA CANYON: To make it a century ride turn down Continental Road to Madera Canyon CLICK HERE.
OLD SHOOTOUT: The Shootout used to come back in on Old Nogales Highway. As traffic has increased and the road condition has gotten worse the Shootout now goes up Helmet Peak and back in on Mission. If you are limited on time then doing the Old Shootout is an option. CLICK HERE.
Total distance:
71.27 mi
Max elevation:
3602 ft
Min elevation:
2320 ft
Total climbing:
2707 ft
Total descent:
-2710 ft
Download